These are our last days in Korea and I want to soak it all up as much as possible.
These are the days we will probably remember most vividly in the future,
so I'm hoping to make them good ones.
Two weekends ago we visited a beautiful east coast beach with some dear friends.
We have always wanted to make the trip to this specific area,
and we were finally able to go.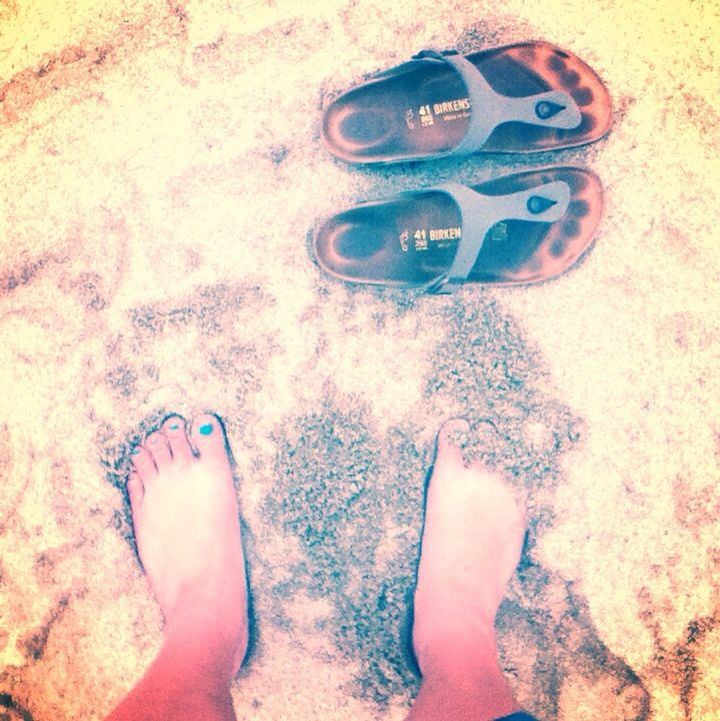 It was a super relaxing weekend, filled with walks on the beach, good food,
and great conversations.
Other things we've been up to these days:
Teaching the last month of our ESL classes.
I can't believe that after 4 years of this, we're almost done.
Enjoying the bright, long summer nights,
and trying to stay cool in the humid heat.
I bought a new day planner, and I love it.
It's full of all sorts of wonderful Konglish. :)
(Konglish = Korean + not so good English)
We've been doing a lot of driving these days, which is unusual for us.
We don't drive our car that much, because Korean public transportation is so great.
But these days, we're driving a lot; driving to see dear friends and familiar places.
Driving to save time and stay out of the heat.
Here's one of those dear friends that we often drive to see.
He's the cutest.
I've also been working on something secret and exciting!
I'll let you know when the time is right. ;)
I even found some time to sew recently!
It's been such a long time since I've been able to sit down and sew something pretty.
What do you think of my new shirt?
That's all for now, friends.
Stay tuned for more posts as I try my best to chronicle our last month in Korea.