Here's a recipe for a simple and wonderful homemade tomato soup,
perfect for these cold, wintery days.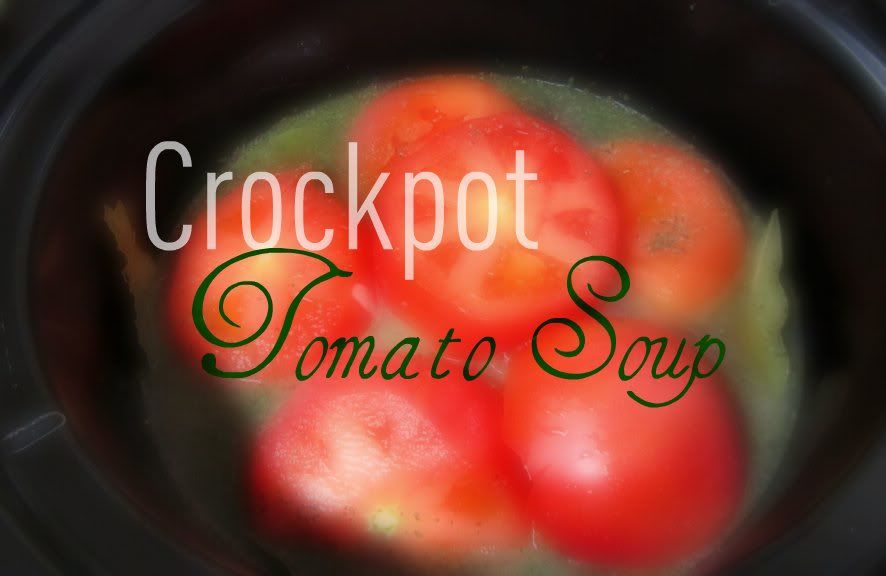 [ Click the "Keep Reading" link to view the recipe. ]
I used 6 large tomatoes and threw them into my crockpot with
2 tbsp butter
a few bay leaves
salt
pepper
dried basil
and garlic powder.
I then added
2 cups of chicken broth
and set my crockpot on LOW for 6 hours.
After 6 or so hours,
the tomatoes will be soft and falling apart.
I took a fork to them
and mashed them up.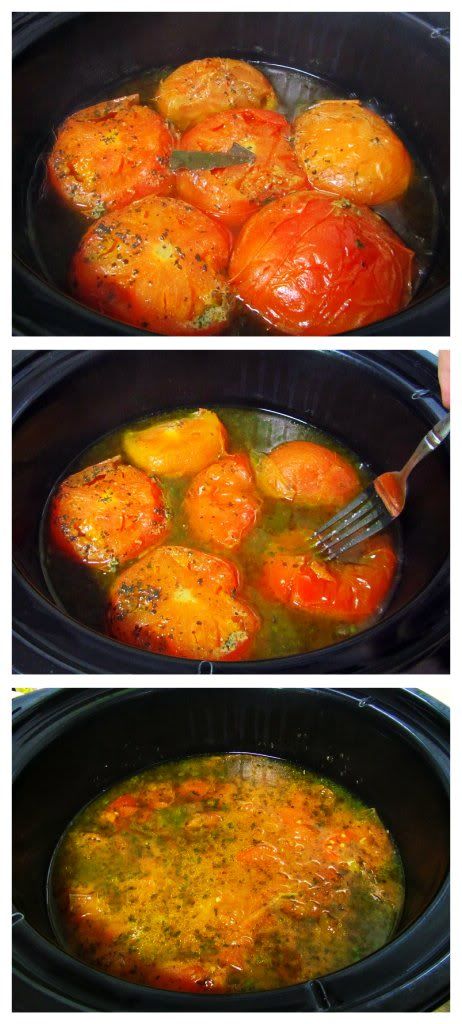 Then I used my awesome hand-blender
to smooth things out even more.
If you don't have a hand-blender,
a normal blender or mixer will work just fine.
Just be very careful, the soup is SO hot!
Finally, I added
1 cup of heavy cream
and grated Parmesan cheese to my soup.
Serve up and enjoy with a grilled cheese sandwich!
This recipe makes a TON of soup,
so I would recommend freezing your leftovers
Happy Tomato Souping!