I'm in a watercolor phase.
They're just so wonderful to paint with;
they're beautiful and not easy to mess up.
So, when my manager found these
lovely white paper fans in a back closet,
my Kinders and I went crazy with the water colors.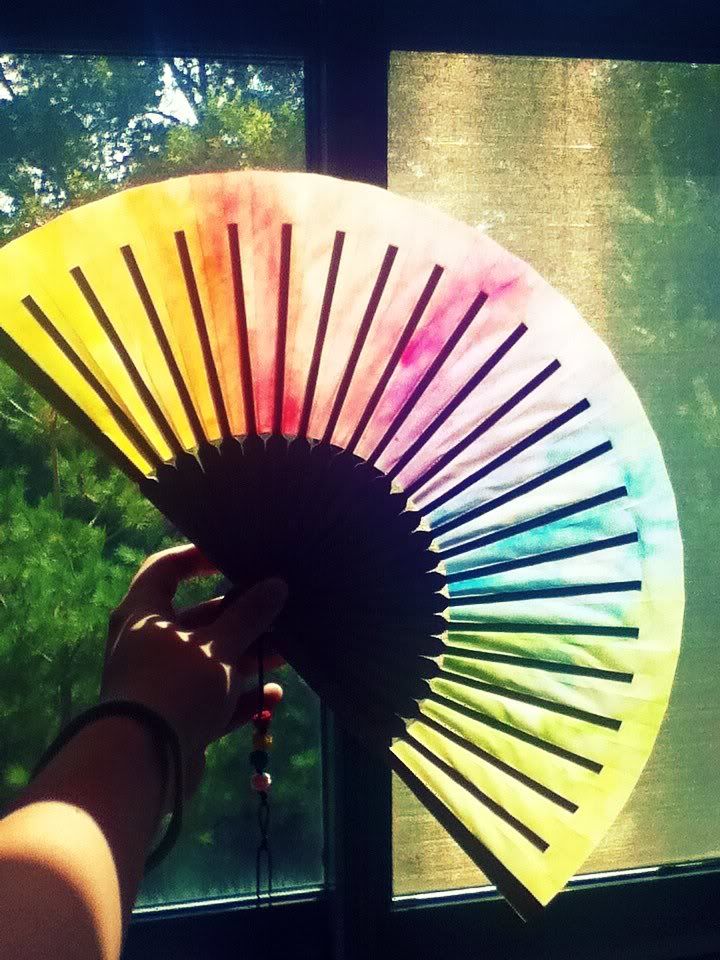 Linking up all over the place.