I've been seeing these beautiful rosette necklaces
all over the place lately, so I decided to whip one up for myself...
I started by making a rosette from some pretty green fabric
I used some thin leather for the actual necklace,
and used a small piece of of it to make a loop
so that the rosette would lay flat.
I attached the loop with hot glue to the back of the rosette
and covered it with a circle of felt.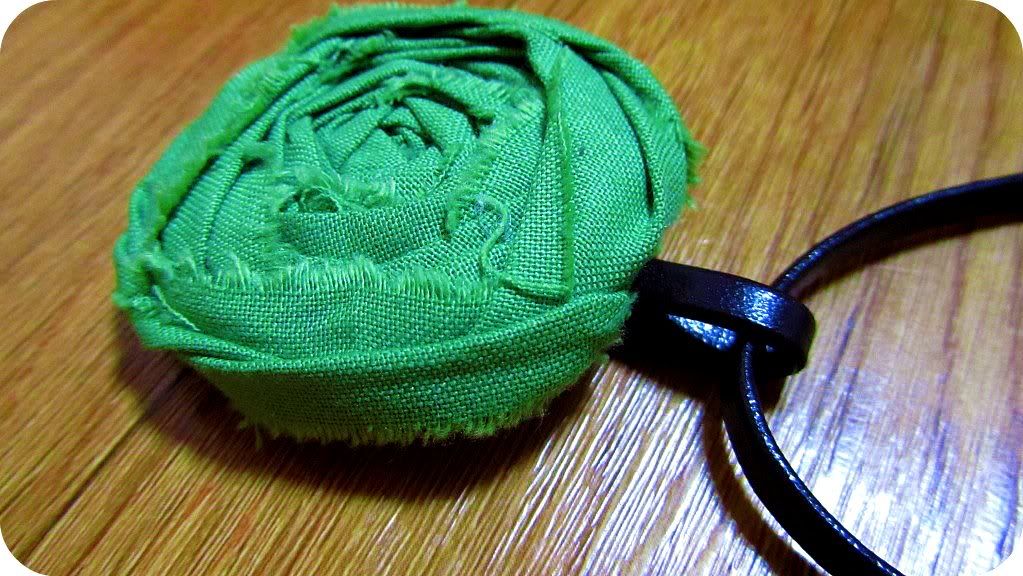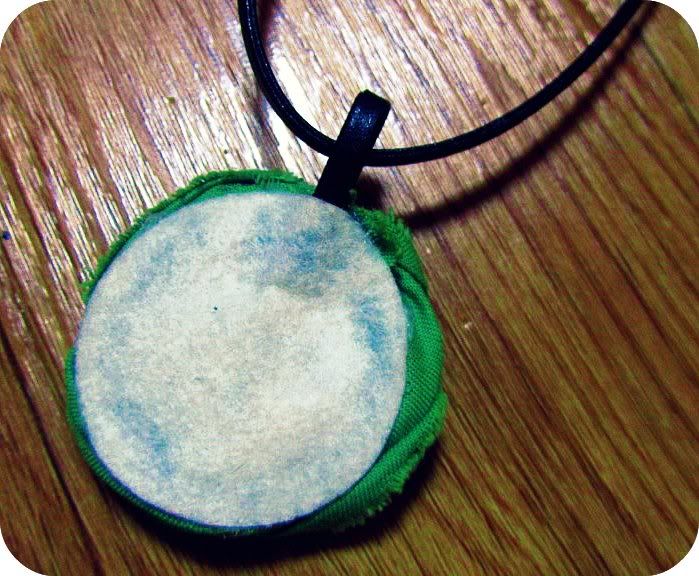 After I had cut my leather strip to my desired length,
I took the two ends of my strip and
formed them into two loops, using super glue to attach them together
(hot glue wouldn't stick).
I used a binder ring to clip my two loops together.
Linking up all over the place.