I don't know about where you are, but summer has hit Korea!
The weather has been gorgeous
(and not too hot and humid yet, praise God!)
and yesterday we found ourselves driving our car with all the windows rolled down.
As I rode shotgun with the wind in my hair,
I found myself dreaming up a summer playlist of good music.
Here's a sampling from my "Summer Playlist"**: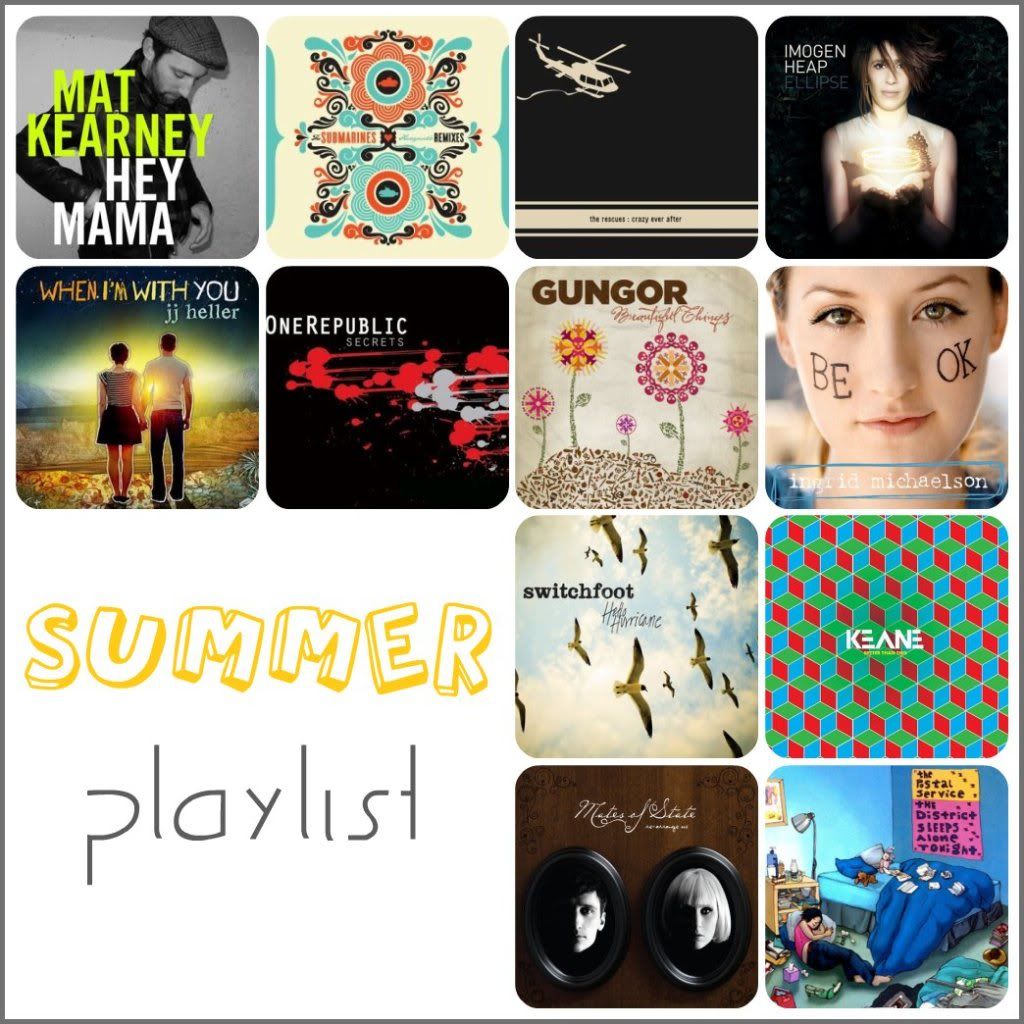 1. Hey Mama | Mat Kearney
2. You, Me and the Bourgeoisie (Tonetiger Remix) | The Submarines
3. Crazy Ever After (Acoustic) | The Rescues
4. Earth | Imogen Heap
5. Tell It Again | JJ Heller
6. Secrets | One Republic
7. Beautiful Things | Gungor
8. You and I | Ingrid Michaelson
9. Always | Switchfoot
10. Better Than This | Keane
11. The Re-Arranger | Mates of State
12. Suddenly Everything Has Changed | The Postal Service
Happy Summer!
**You must forgive me if you feel that the music I picked is a bit outdated.
I've been living outside the US for 3 years now, so I'm might be a bit
behind the times. ^^