I love love love having flowers in the house.
I just can't keep them alive.
Just call me "death-thumb" but
I can't keep green things alive for the life of me
(pun-tended).
Fortunately for me I've got these babies:
I found a wonderful tutorial over here for these rolled paper beauties.
I didn't know where to look for florist wire here in Korea,
so I just trimmed down some old wire hangers
and covered them in green tissue paper.
Add a mason jar and some coffee beans
(my husband graciously sacrificed some)
and you're done!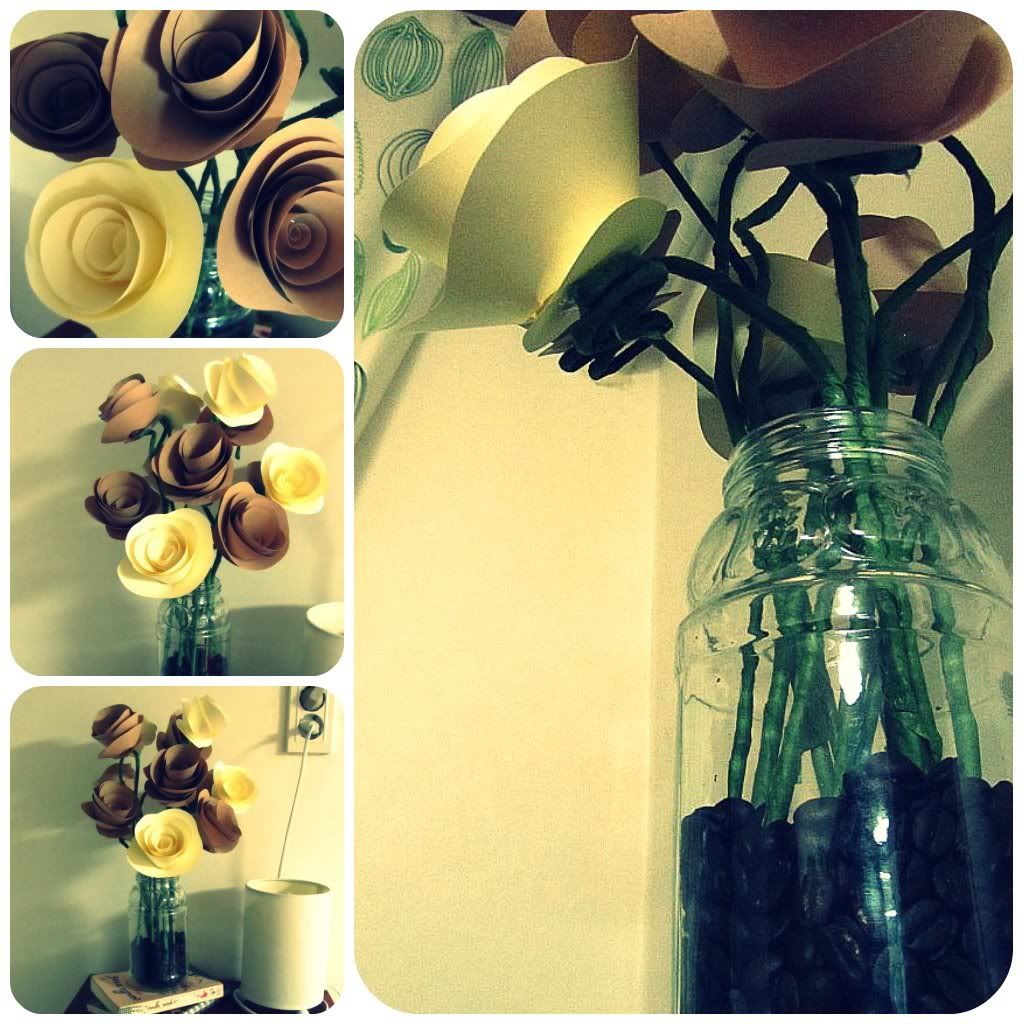 If you want to get fancy you can even spray them
with a bit of your favorite perfume!
The best part is that I can't kill 'em.